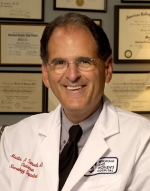 MARTIN A. SAMUELS, MD, DSc (hon), FAAN, MACP, FRCP, FANA
Dr. Martin A. Samuels is Chair Emeritus of the Department of Neurology at Brigham and Women's Hospital and the Miriam Sydney Joseph Distinguished Professor of Neurology at Harvard Medical School. He completed his undergraduate studies at Williams College, and received his MD at the University of Cincinnati College of Medicine. He completed his post-doctoral training in internal medicine at Boston City Hospital and in neurology at Massachusetts General Hospital.
Board certified in neurology and internal medicine, Dr. Samuels is a fellow of the American Academy of Neurology, the American Neurological Association, the Royal College of Physicians and a Master of the American College of Physicians. His special interest is the interface between internal medicine and neurology. He is internationally known, both within internal medicine and neurology, as a premier diagnostician and teacher. Dr. Samuels's career has been aimed at relieving suffering caused by neurological disease and symptoms.  Gaining the experience and knowledge necessary to optimize the number of people he can help has been a life-long endeavor. 
Dr. Samuels has defined the field of neurological medicine with its many subspecialties of neuro-cardiology, neuro-hematology, neuro-gastroenterology and all of the other broad interfaces between diseases of the nervous system and disorders in the rest of the body. He has also written and lectured widely on these topics, as well as common neurologic complaints such as dizziness, movement disorders, stroke, emergency neurology, and headache. He is the creator of Samuels's Manual of Neurologic Therapeutics, now in its 9th edition, and is the co-author of Adams and Victor's Principles of Neurology, now in its 11th edition.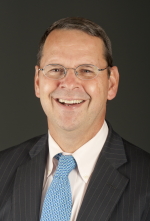 CHRISTOPHER S. OGILVY, MD
Christopher Ogilvy, MD is the Director, Endovascular and Operative Neurovascular Surgery, BIDMC Brain Aneurysm Institute, and Professor of Neurosurgery, Harvard Medical School. Dr. Ogilvy is known nationally and internationally for his work in neurointerventional and operative procedures, and has been a moving force in the field of neurovascular disease for the last twenty years. 
Dr. Ogilvy's research and academic endeavors are in the areas of neurovascular disease, including intracranial aneurysms, arteriovenous malformations and atherosclerotic disease. Much of his work has been focused on studying outcomes of operative and endovascular procedures. In the laboratory, efforts have been focused on studying cerebral ischemia in the setting of neurovascular procedures, with a recent focus on the biology of intracranial aneurysms and the use of tissue engineering techniques to treat saccular intracranial aneurysms. He has pioneered several techniques in surgical procedures and is pursuing avenues of research in clinical treatment of patients with intracranial vascular problems using endovascular techniques. 
Dr. Ogilvy is past President of the New England Neurosurgical Society and has served on numerous national neurosurgical committees.  He is the Medical Director of the Brain Aneurysm Foundation, a national organization to help patients and families with brain aneurysms and to fund clinical and basic research. He is an Associate Editor for the journal Neurosurgery. He has published extensively, with over 400 original manuscripts and over 100 book chapters in the area of neurovascular surgery.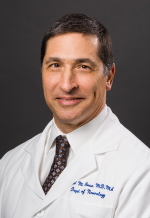 DAVID GREER, MD
Dr. Greer's research interests include predicting recovery from coma after cardiac arrest, brain death, and multiple stroke-related topics, including acute stroke treatment and stroke prevention. He is a leader in the Neurocritical Care Society, the Society of Critical Care Medicine, and the American Stroke Association. Additionally, he is a well-regarded and dedicated medical educator and clinician.
Dr. Greer is the editor-in-chief of both Neurocritical Care Live and Seminars in Neurology. He serves as a reviewer for several journals, including the New England Journal of Medicine, Annals of Internal Medicine, Brain, Neurology, and Stroke. He is a fellow of the Society of Critical Care Medicine, American Academy of Neurology, American Heart Association, American Neurological Association and Neurocritical Care Society. He has authored more than 150 peer-reviewed manuscripts, reviews, chapters, guidelines, and books.