Education to Improve Diagnosis of Neurological Symptoms, Rapidly Identify Emergencies, and Optimize Outcomes
in Emergency, Outpatient, and Inpatient Settings
Neurological Emergencies will be held online this year, using live streaming, electronic Q&A, and other remote learning technologies.
OVERVIEW
This special program is uniquely designed to provide updates, best practices, and ready-to-use algorithms to diagnose neurological symptoms, quickly identify a neurological emergency, and take appropriate measures to optimize patient outcomes.

WHAT MAKES THIS COURSE UNIQUE
Our faculty cross specialties, including emergency medicine, neurology, neurointensive care, stroke neurology, neurosurgery, and neuroradiology. Extensive dedicated Q&A time ensures rich interspecialty dialogue in real time, answering your questions and discussing your cases.
 
BEST PRACTICES FOR THE WORKUP AND MANAGEMENT OF NEUROLOGICAL COMPLAINTS
Led by top faculty at Harvard Medical School, this program provides state-of-the-art approaches for diagnosis and management of:
HIGH-FREQUENCY NEUROLOGICAL SYMPTOMS, including Headache, Back Pain, Dizziness, Altered Mental Status, Weakness, Visual Changes
HIGH-RISK NEUROLOGICAL CONDITIONS, including Stroke, SDH, TIA, TBI, SAH, Cerebral Aneurysm, Spinal Cord Compression, Cauda Equina Syndrome, ICH, RCVS, Seizures, and Coma
NEUROLOGICAL SYMPTOMS IN THE ELDERLY, including Altered Mental Status and Delirium, Syncope, Gait Disturbance, and Falls
 
REASONS TO ATTEND
Every year there is a vast amount of practice-changing literature on diagnosis and treatment for patients with neurological emergencies. We provide important updates including current approaches to the history, the physical, and early management. Even if you have attended before, periodic review of updated approaches will ensure your clinical skills remain state of the art.
This program ensures participants are up to date with the latest information and prepared to:
Better evaluate high-frequency neurological symptoms and high-risk neurological conditions
Avoid misdiagnosis
Quickly identify a neurological emergency and act in the first hours to optimize patient outcomes in the emergency, inpatient, and outpatient settings
Optimize your use of CT/CTA/CTP (including what to order and how to interpret results)
Optimize your use of MRI (including what to order, when to order, and when NOT to order)
Improve patient safety
Mitigate liability
This program is unique in that it:
Consolidates best practices in the workup of common neurological complaints
Provides practical tips that you can immediately use, no matter your practice setting
Presents video clips from actual patients that help participants see, "firsthand," hard-to-describe physical exam findings
Lays out algorithms for common complaints such as headache, dizziness, and back pain
Delivers guidance for stroke and other cerebrovascular events, including first hours after arrival, the focused neurological exam, tips for rapid neuroimaging and treatment (including new data on who should receive endovascular therapy), and best practices in risk management
Provides education on new technologies, including the use of point-of-care ultrasound in evaluation of neurologic symptoms
 
CUSTOMIZE YOUR LEARNING EXPERIENCE FOR YOUR SPECIFIC PRACTICE NEEDS
You can tailor your learning experience to your specific interests, choosing from sessions designed for practitioners of:
Emergency Medicine      
Neurology (Outpatient and Inpatient)     
Hospital Medicine
Critical Care
Internal Medicine
Family Medicine
Urgent Care
EDUCATIONAL HIGHLIGHTS OF THE 2023 PROGRAM INCLUDE:
The optimized neurologic exam
What neuroimaging to order and how to interpret the results
Modern stroke management—optimizing IV thrombolytics and endovascular therapy using advanced imaging rather than just the clock
Updates in ischemic stroke, arterial dissections, and reversible cerebral vasoconstriction syndrome
A practical algorithmic approach to back pain; how to spot the history and examination "red flags," when to image, and what to look for
Updates for acute management of spinal cord and cauda equina compression
An algorithmic approach to headache and when to image
Advances in subdural hematoma management
Advances in the management of seizures
State-of-the-art management of cerebral aneurysms and SAH
The newest approaches to treat TIA and ICH
Updates in anticoagulation reversal for ICH and TBI
Updates in ED and ICU management of TBI
Bringing them back: brain resuscitation after cardiac arrest
Best current evaluation of altered mental status, coma, and brain death
The modern evidence-based evaluation of dizziness: spoiler alert—physical exam beats imaging!
Functional neurologic disorders—how to distinguish, how to manage, and how to most effectively communicate to patients 
Acute weakness—the evidence-based initial evaluation
Advances in pediatric neurologic emergencies
Medical errors: how to avoid them and what to do when they happen
The faculty is assembled from the best clinician-educators at Harvard Medical School, Massachusetts General Hospital (MGH), Beth Israel Deaconess Medical Center (BIDMC), and other leading medical centers. The program is designed to deliver the highest-quality educational experience:
Teaching practical, effective clinical reasoning and approaches that enable you to deliver state-of-the-art care
Allowing time for participants to interact with faculty and to pose and get answers to your specific questions
Providing the latest information in an engaging manner and clinically usable context so that you have knowledge that you can "take home" and immediately apply to patient care
Video-clip presentations to maximize learning from real patients
PROVIDING ANSWERS TO COMMON QUESTIONS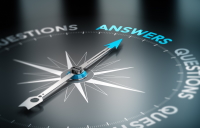 Specially designed for the needs of busy clinicians, this course features Harvard Medical School faculty who provide outcomes-driven and evidence-based answers to questions that PHYSICIANS, NPs and PAs face every day, such as:
How do I do a "full neurologic exam" on a patient when I have 7 other patients waiting to see me? How do I know what to prioritize?
When do I really need to order imaging for someone with back pain?
How do I know which headache patients need neuroimaging, and which test should I order?
What is the current best inpatient workup for stroke? 
What do I do when I find a cerebral aneurysm?
What do I do with pediatric patients with seizures or head injury?
What should I be doing early on for my patients with severe TBI?
OPTIMIZED FOR REMOTE EDUCATION
The 2023 program has been enhanced for distance learning. In addition to being live streamed, all sessions will be recorded and made available to participants for online viewing for 60 days after the end of the course.